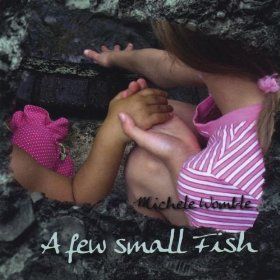 It makes sense that serving would be a major theme in my songs because it's such a big part of our lives.  It has determined the course of our lives.  It permeates everything.  Every relationship we have is someone we should be serving in some way, at some time.


Often those same people are also serving us.  Or will serve us later.  For example, at first we serve children exclusively, later it balances out, and in the end they serve us when we are older. 
That's not why we serve others, though. We don't do it so that they will serve us in return.  Sometimes they won't, or can't.  You may serve someone who never serves you in any way.  Maybe you pray one prayer for that person.  Or maybe you do something or a lot of things for them.  You may even pour your life out for him, or give your life for her.  They may know - or they may not know.  Maybe they'll never know. 
But it doesn't matter.  You give your life; you serve other people, because that's what love is.  That's what love does.  If you don't serve, it's possible you don't really love.
A Few Small Fish is about loving like this.  Loving that prompts us to give what we can, what we have, even when it means giving it all.  Never losing sight of the fact that Jesus is the only one who ever really did. 
| | |
| --- | --- |
| A Few Small Fish |  Little Things |
|  Hard to Enter |  Bartimaeus |
|  You're Looking at Them |  Voice in the Wilderness |
|  Go Down There |  Still a Man |
|  More |  You Know Who I Am |
                                 What Loving Others Means.
Also find out more about the album The Calling of a Priest.
After 6 Days
 Full-length Album
 status: almost done.  9 songs finished, 1 song in mixing process. We are planning to have 2 mixes of this last song, in 2 different styles.  It's almost done, but trying to get it just right - because it's one of my favorites.   If you feel like praying for a quick and easy finish for this last song, please do!