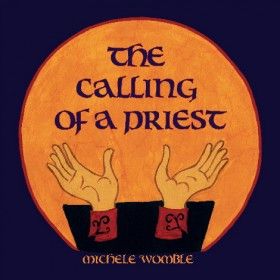 The Calling of a Priest.  One phrase - many layers of meaning.
If George McDonald is right, you may discover more meaning in the phrase and the songs than I could ever have meant for there to be.
So come, listen, and discover for yourself what "the calling of a priest" means.
"One difference between God's work and man's is, that, while God's work cannot mean more than he meant, man's must mean more than he meant.....A man may well himself discover truth in what he wrote; for he was dealing all the time with things that came from thoughts beyond his own."   by George McDonald, The Fantastic Imagination.

Learn more about the album A Few Small Fish.
After 6 Days
 Full-length Album
 status: almost done.  9 songs finished, 1 song in mixing process. We are planning to have 2 mixes of this last song, in 2 different styles.  It's almost done, but trying to get it just right - because it's one of my favorites.   If you feel like praying for a quick and easy finish for this last song, please do!